The Project: Basketmakeratlatl.com was registered in 2011, as a joint effort between atlatl enthusiasts Justin Garnett and Devin Pettigrew.  Noting a lack of detailed information readily available online to assist those interested in traditional, archeologic and ethnographic atlatls of the Americas, Devin and Justin took it upon themselves to create a website to fill that niche, to make information clear, concise, and readily available to anyone with an interest and an internet connection.  The site is always a work in progress, though often we progress slowly-Many more articles are in the works.
Who we are: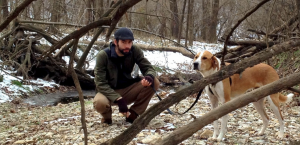 Justin Garnett has been interested in atlatls since 2005, and has since spent a great deal of time using, researching, crafting, and promoting these weapons.  Justin lives in Kansas City Missouri, where he has served as secretary of the Missouri Atlatl Association from 2010 to 2013, and currently (2013-present) serves as Missouri Atlatl Association Vice President and Webmaster.  Justin is also on the board of the World Atlatl Association, and has recently (January 2013) accepted the position of World Atlatl Association Webmaster.
Contact Justin at: Justin@Basketmakeratlatl.com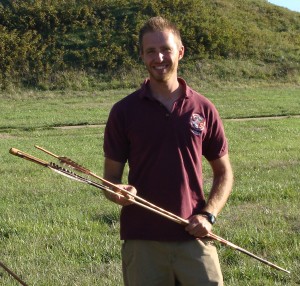 Devin Pettigrew has worked as a field archaeologist in Arkansas and Wyoming and has earned his BA and MA degrees at the University of Arkansas in archaeology, with thesis research on atlatl and dart experiments. His focus is on research and public outreach through experimental archaeology, particularly with ancient weapons and their applications in hunting and warfare. These pursuits have resulted from a lifelong love for the outdoors and a fascination with ancient people, their tools, skills and wisdom.
Contact Devin at: Devin@Basketmakeratlatl.com